what seems to be the problem? The reason behind the android one is quite simple. That is, to allow phones to use the original AOSP provided by Google so updates could be provided as quickly as possible. The idea is to defeat the fragmentation challenges in the android system which is caused by the numerous OEM skins. This makes updates a daunting task to many vendors as they have to optimize each release to suit their preferences.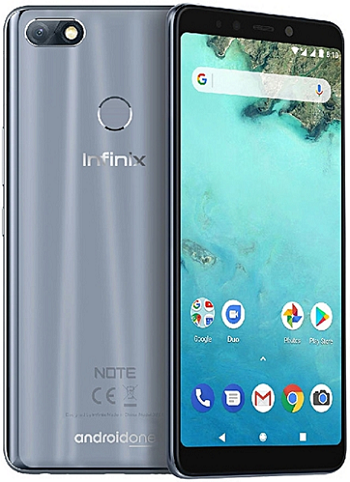 This fragmentation problem has been with the android since its inception and quite frankly is not going anywhere as far as we have different manufacturers. Infinix just like any other OEM uses XOS (whatever that means) as their skin. Well I have tried several skins and to be frank, XOS is not one of my favorites. It is still bloated and I wish it could get a lot lighter.
So it was such a relief to some of us when Infinix rekindled the android one program with the Note 5. Infinix phones are not new to the android one program. As far back as 2015, Infinix was part of the android one program with the hot 2. I must emphasize that several vendors are taking advantage of the android program currently.
SAMSUNG NEW PHONES GETS A WATERDROP TREATMENT?
Infinix note5 running android one, yet to receive  a stable version
The likes of Nokia, Xiaomi, Motorola, and HTC have all or some of their models dedicated to the program as well. The sad admission, however, is that, five months after Pie release, Note 5 is yet to receive a stable version. At the time of writing this article, it was still on a Pie beta. Some will argue that's good enough but quite contrary, Infinix has been late in releasing a stable version.
These Are the Skills You Will Need To Get A Tech Job In Ghana
Our checks indicate Android One models like Xiaomi MIA1/A2, Moto X4, and HTC U11 Life had their stable versions as of 2018. Fifty7tech appreciates the Pie beta test but we also entreat the Infinix team to be fast on its update program.
5 Facts You Should Know About Akoin – Akon's Cryptocurrency
SHARE THIS POST NOW!