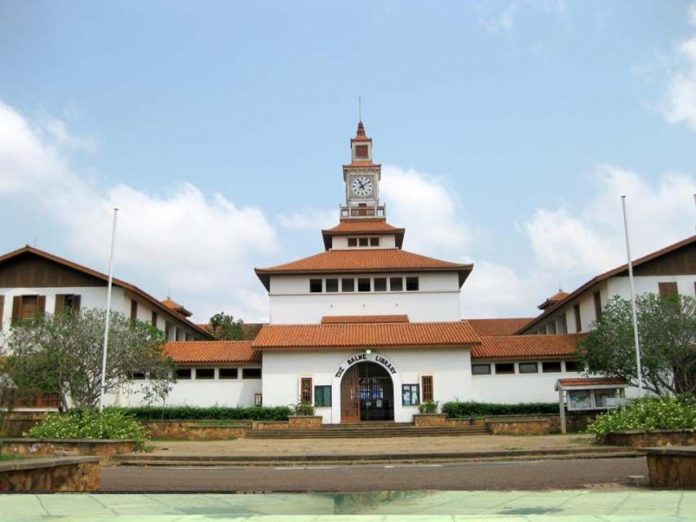 The University of Ghana is one of the largest tertiary institutions in the country. Students of the University of Ghana (Legon) are amongst the tertiary institutions that have embraced the use of e-learning following the directives were given by the President to suspend school.
Following complaints from some legon students of the University that e-learning has a lot of disadvantages because of internet connectivity challenges and the cost of data being very expensive for individuals without any source of income to purchase, hence not everyone is at the receiving end of E-learning. Calls have been made to the various mobile networks in Ghana to be lenient on data charges since the pandemic has made everyone be at a loss. Others are petitioning their SRC executives to speak to the school's management so they at least bear with their cause of worry. Universities such as Ghana Institute of Journalism, Kwame Nkrumah University of Science and Technology just to mention a few.
For Knust student, check this out!
As we await for a quicker recovery in COVID- 19 in Ghana and pray for things to return to normal so schools can resume we must not forget to adjust to the new way of learning.
Mtn Ghana Collaborates with legon students
Given this, MTN Ghana, one of the leading mobile networks in the country, has, in collaboration with the University of Ghana's main library also known the balme library provided some links where students can access freely to get information and get acquainted with academic issues.
The links are intended to help complete the remaining weeks in the second semester the university is left to complete due to the immediate closure of schools amidst the COVID 19 outbreak.
Read More
All legon students are to click on the following links to access the free educative information it offers. balme.ug.edu.gh, sakai.ug.edu.gh, libguides.ug.edu.gh
MTN Ghana made this revelation via their twitter handle at #ZeroRatedLearning
Please share, subscribe to our newsletter, follow us on Facebook, Twitter, and Instagram for more