Rwanda is setting the path for Africa. Coronavirus has created many difficulties in the human race, the virus was first recorded in Wuhan and has hence spread across the world like wildfire. Some have died out of this pandemic and some have been kept in isolation with the assurance of them getting better.
Year of Return Ghanaian Startups In Spotlight
After the genocide, Rwanda has seen a great transformation. It is considered the cleanest city in Africa. His Excellency, Paul Kagame has done an amazing job in seeing to it that the country does not suffer such a great loss again. Rwanda is one of the smallest countries on the African mainland. The capital is Kigali and has a population size of 12.3 million as of 2018. They have Swahili, English, French, and Kinyarwanda as their official languages. It has fascinating savannah, undulating hills and deep valleys, and natural aesthetics. In 1962, it gained independence from Belgium.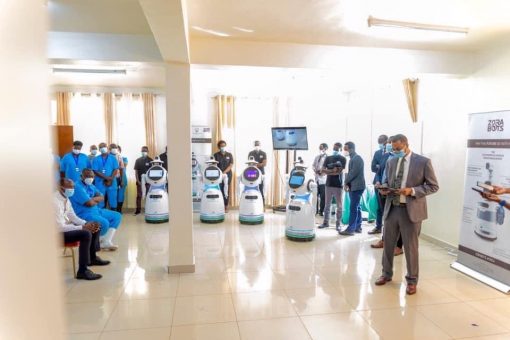 It is rather unfortunate that after all these attributes, coronavirus has hit African countries including the beautiful country Rwanda.  A lot of measures have been made by many Presidents of the various countries who have sought ways in ensuring that the spread minimizes and possibly comes to an end. With some ensuring a partial lockdown and closure of schools and boarders, some providing foods for citizens in prone areas and making sure that the health workers are laid off some taxes. Rwanda has brought out new ways to detect coronavirus patients easily.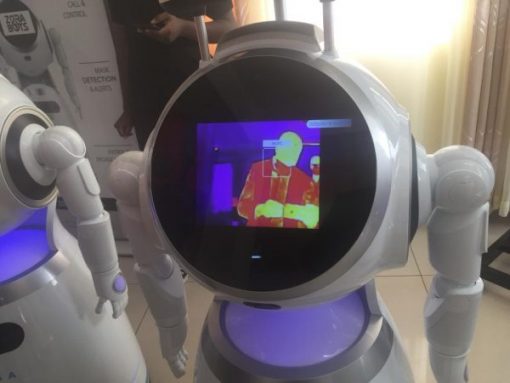 Technology Role In Changing The Music Industry
The technology is said to be five new high tech robots that will be used in the fight against our enemy-coronavirus. These robots can screen one hundred and fifty coronavirus patients per minute. The announcement had so far received many thumps up with some impressed and hope that the other African countries learn from it as well.
Huawei Overtakes iPhone In The Smartphone World
If you enjoyed this article on Rwanda Using High Tech Robots In Fight Against COVID 19 please share, subscribe to our newsletter, follow us on Facebook, Twitter, Google News, and  Instagram for more
Source: fifty7tech.com