Samsung phones to get waterdrop features. Do You guys remember the Samsung promo which used to laugh off the notch on iPhone X? Well, embrace yourself for a surprise as Samsung makes a U-turn on its upcoming Galaxy M series with a refined version of the notch, a water drop/teardrop slapped on it.
Samsung phones to get waterdrop features.  Now, this wouldn't be the first time a major vendor has taken back its words. Google also used to laugh at the iPhone 7 for ditching the headphone jack. What followed was quite ironic as in less than a year, Google followed up with the same design. This enforces the fact that no singular vendor is immune to copying in today's tech world that is so much saturated on every front.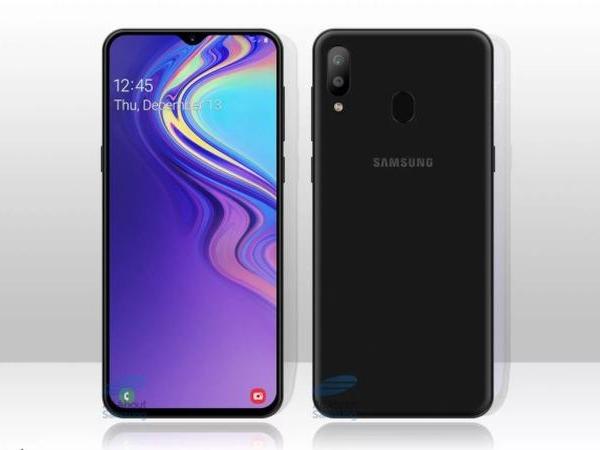 Interestingly, manufacturers have always had ways of naming their designs to effortlessly distinguish them from other brands. The Galaxy M is expected to feature what Samsung refers to as the Infinity V teardrop display (really)? Well, don't stress yourself; it's similar if not the same as the waterdrop display we are used to.
GPS CAR TRACKING IN GHANA, WHY IS IT SO IMPORTANT?
A detail about the Galaxy M is sketchy now but we do know that the phone will be launched on January 28 as has been confirmed independently by Samsung and Amazon India. It is also expected that the M series will be aimed at the budget market and especially, to battle Xiaomi on that front.
Again, Information available also suggests the Galaxy M will come in two or three types That is, the M10, M20, and maybe the M30. Rumors are also rife about a massive 5000mAh in one or more of the series. That is some relief for gamers and heavy users, something customers of Samsung phones have had cause to complain for some time now.
Music lovers can also sleep in peace as the phone will come with a headphone jack. A USB Type C with fast charge support is also available. Finally, the phones are expected to cost between $140 to $280 an equivalence range of GH686 to GH1372 respectively.
SHARE THIS POST