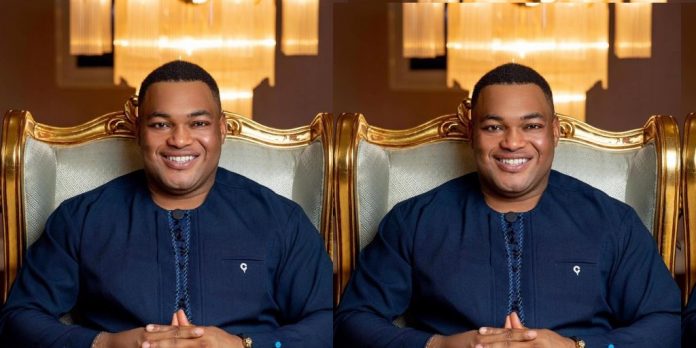 Kwadwo Safo Kantanka Jnr businessman and the C.E.O of the kantanka group of companies. Transport, clinics, school, nails, automobile, quarry, construction, cold stores, etc. he is also a responsible family man with a wife and kids.
Unlike some notable business and media personalities who are extremely private with their family life, Kantanka Jnr has been giving his fans a glimpse of his home affairs.
The young C.E.O of Kantanka group of companies, in the latest photo of him and his son with two of the latest kantanka vehicle named OMAMA, posted on his Twitter page.
Kantanka Automobile To Start Producing Electric Cars Soon
The 2020 Kantanka OMAMA has luxury and safety features that make it one of the best in the African market. It is designed to compete with bestselling pickup trucks like INNOSON IVM Carrier 4×4 and the Toyota Hilux.
The all-new Kantanka OMAMA 2020 is designed to compete with pickup trucks like the Toyota Hilux and the INNOSON IVM Carrier 4-4.
Just like the model it will replace, the updated truck features luxury and safety features that make it one of the best in the African market.
Kantanka Launches All-New 4×4 Pick Up Truck
Inside, the new Omama has unique features, including a 7-inch monitor; 12V Power Outlet; ECU Monitor; Leather Seats; Radio FM/AM; GPS system; Bluetooth, and AC.
Safety features include ABS+EBD; Dual Airbags; Children Safety Lock; Visual reverse radar; Automatic Drive Locking & Unlocking Function and Automatic Collision Unlocking Function.
Prices are yet to be revealed, but the outgoing model starts at 95,000 GHS (N6.4 million), for the base model; and the 130,000 GHS (N8.8 million), for the luxury model.
These prices exclude destination and clearing charges if you want to bring one of these pickups into Nigeria.
Kwadwo Safo Jnr Pushing Kantanka Automobile to new heights
Kantanka Automobile Brand 5 Things You Should Know
A growing company!
Will Kantanka have the necessary resources to achieve its goals? Nothing could be less certain. However, the young car manufacturer has already ventured outside the African continent by opening a representation in Dubai, United Arab Emirates. It is a strategic city as it welcomes businessmen from all over the world all year round.
The New Infinix Note 8 With Shatta Wale – All You Need To Know
In Ghana, people are increasingly adopting Kantanka cars, the result of an old dream and hard work that began in 2001 with the creation of a limited liability company, whose main mission was to conduct research on the manufacture of automotive components and their combination with other parts subcontracted by other suppliers to form a complete unit.
WhatsApp Message Disappearing, The New WhatsApp Feature – All You Need To Know
If you enjoyed this article on Kwadwo Sarfo Jnr please share, subscribe to our newsletter, follow us on Facebook, Twitter, Pinterest, Google News, and  Instagram for more
Source: fifty7tech.com