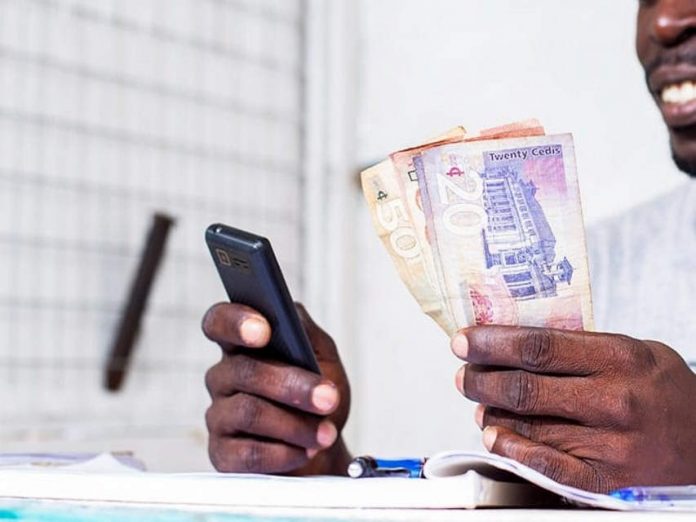 Loan Apps in Ghana
Apps for Online Money Lending. Do you want to pay for rent or do you need money to support your business, whatever your financial needs might be in other to make you're living a bit convenient, getting a quick loan at the right time is crucial?
A setback might derail your ambitions if you are living paycheck to paycheck. An emergency might disrupt your spending habits if you don't have any money or access to a bank account.
Loans Ghana
While many banks in Ghana are willing to give you money, the process can be lengthy, and there are no assurances that you will be approved for a loan.
Luckily, Ghana mobile money loans have come to the rescue.
Many borrowers or lenders in Ghana have created smartphone apps to assist consumers in borrowing money anytime and anywhere till payday.
Ghanaian mobile money loans provide short-term loans with low-interest rates.
instant mobile money loans in Ghana
Depending on the lender, you can borrow up to GHC 15,000 and repay the money in 30, 60, or 90 days.
However, banks and financial institutions have become more and more complicated as far as loan processes are concerned.
Check Out Ghana News
Ghana Lending App
So we are going to take you through a list of Apps for Online Money Lending that can be used in Ghana to access loan applications.
In Ghana, these cash lending apps can only give you access to the cash range based on the amount you need to start with.
We are going to review these fast money lending apps in Ghana today, explaining their features that will direct you and give you choices to choose from when you are in desperate need of a quick loan without collateral.
Unlike in the past, you may now readily borrow money using only your smartphone. Here's a list of mobile money firms that can provide you with a fast loan using an app
list of Apps for Online Money Lending
Aella Credit loan platform was introduced to cater to company employees in their interest to access cash anywhere at the most affordable rates, but it has grown over time to become one of Ghana's finest mobile money lending apps.
Today, people may turn to Aella Credit to seek fast loans to meet their emergency needs.
How to use the Aella Credit loan app to apply for a loan 
You may apply for an Aella Credit loan by completing the following steps:
aella credit loan app download on Google Play or App Store.
Fill in your personal information to create an account.
Complete your profile by responding quickly to questions about yourself.
To find out how much money you may borrow, click the eligibility option.
Loans are disbursed to your account in five minutes or less.
Over time, the Aella Credit loan app has become one of Ghana's quickest and best mobile money lending apps. People in Ghana are currently turning to Aella Credit for urgent loans to cover their emergency demands.
The Branch Loan app is one of Ghana's best money lending apps that allows you to apply for credit on the go, and without collateral, it works 24/7.
It is one of the quickest apps in Ghana for loans. In seconds, you can complete your application and get your loan directly into your account. It's easy, comfortable, and reliable.
How to Make an Application for a Branch Loan
You may apply for a branch loan in Ghana by filling out the following form:
First, go to the Google Play Store and download the app.
Create an account with your information so you can examine it quickly.
Fill out an application for the loan you want.
They deposit the funds into your chosen bank account.
One of the new easy money lending apps in Ghana is Fairmoney Loan. The Fairmoney loan app offers quick cash for personal finance, health emergencies, vehicle maintenance, rental payments, and the buying of durable consumer products.
The question of instant loans, like other mobile money lending apps in Ghana, is not funded by equity, but instead by creditworthiness.
How to apply for a FairMoney loan in Ghana?
To apply for a loan using the FairMoney lending app, you must first:
On Google Play, look for the FairMoney app.
Sign up with the phone number associated with your BVN.
Before obtaining a loan offer, you must first answer a few questions and verify your identification.
You will get your loan in your specified bank account as soon as you agree.
You can request a Fast Loan in 5 minutes to get an immediate reply and move funds to your bank account. For small business owners who want to start up a business or expand an established business, a business loan is also available.
More on online money lending apps
Among the mobile money lending apps in Ghana, Kiakia is relatively recent. Kiakia is a simple, completely online lending platform that provides Ghana with short-term loans to help cover unforeseen expenditures or urgent cash needs.
How to Apply For Kiakia Loan?
To be eligible for a Kiakia loan, you must meet the following criteria:
Create an account by filling out the relevant information.
Start a Kiakia agent's application conversation.
Choose the loan amount you want.
Decide on a repayment period.
Include three screenshots of prior salary or revenue.
Agree to the terms and conditions of the loan.
Verify your bank account information.
Your bank account will be credited.
More on Loans in Ghana
Kiakia helps you to apply for a loan 24 hours a day, seven days a week. The application includes a quick application process that allows you to know your status within minutes.
For mobile cash loans without collateral, simple and fast loans in Ghana, download and apply for the Kiakia loan app.
One of the leading loan apps in Ghana, the Paylater App is simple to use and comes with many cool features. Besides having a fast loan in minutes, it also gives you the chance to spend funds that can pay up to 15.5 percent interest.
How to Apply for a Paylater Loan
paylater ghana app download
You may receive a Paylater loan by doing the following:
Search the paylater ghana app and download it

from the Google Play Store.
Install the app and run it.
Make an account with your accurate information.
Fill out the loan application on the app.
Fill out the form and wait for it to be reviewed.
Once they've approved it, they'll deposit the funds into your account.
 Fido money lending app in Ghana
Fido is a Ghanaian financial institution that provides loans. This business is licensed to operate in Ghana and focuses on providing short-term loans to its customers.
No collateral, guarantor, or application fees are required for a Fido loan.
As a Ghanaian, you must be a money subscriber to any network in order to apply for a loan using this app.
How to borrow money using Fido Apk 
If you're in Ghana and need a rapid cash injection to deal with unanticipated situations. The following list will help you get started:
First, go to the Google Play Store and download the Fido Mobile Apk.
Download the app and register with your correct information.
Complete the loan application via the mobile app with accurate information.
If your loan is approved, the funds will be deposited into your bank account.
Check this out now! Best Apps for online loans in Ghana without any collateral
In Conclusion, It can be tempting to use a lot of them as you may need to get fast loans, but you need to know that plenty can occur from being unable at the defined time to pay back your loans. So, make sure you can pay back before taking the loans.
It is prudent to remain out of debt, but using debt as leverage to meet your financial goals is possible if you know what you are doing.
Which app can borrow me money instantly in Ghana?
Here is a list of apps that can give you access to loans in Ghana. Please do understand that you are not guaranteed a loan immediately when you apply but only if you qualify.
Aella Credit Loan App
Branch Loans App
FairMoney Loan Ghana App
kiakia loan app ghana
Paylater Loan App
Who can help me with money urgently in Ghana?
Asking "Who can help me with money urgently in Ghana?" means you're looking for a specific individual for loans which this post isn't about.
If you enjoyed this article on Online Money Lending In Ghana. Please share, subscribe to our newsletter, and follow us on Facebook, Twitter, Google News, and  Instagram for more
Source: fifty7tech.com
Which app gives loan instantly in Ghana?
Apps that can help you secure loans. Do you want to pay for rent or you need money to support your business, whatever your financial needs are these apps can help. Alla Credit Loan App, Branch loans app, Fairmoney loan app,kiakia loan app, fido loan app, paylater loan app