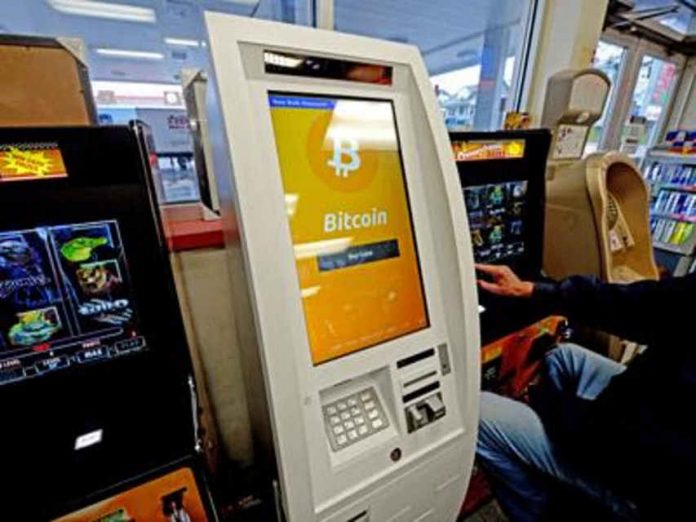 bitcoin atm near me
Bitcoin atm locations? The world's cumulative number of bitcoin atm machines recently reached 6,000.
The continent is also seeing its fair share of growth in the availability of bitcoin ATMs, as Africa continues to play an integral role in the adoption of cryptocurrencies.
We offer a guide in this article on where to find bitcoin atm machines and their locations in Africa.
On the African continent, you can find 15 Bitcoin ATMs. In South Africa, there are 7 Bitcoin ATMs, 2 in Ghana, and 1 in Kenya, Nigeria, Botswana, Djibouti, Zimbabwe, and Uganda.
BEST CRYPTOCURRENCY TO INVEST IN 2021- TOP 4 COINS
What is a bitcoin atm machine?
Much like a conventional ATM, a Bitcoin Atm. They dispense bitcoin instead of dispensing cash. You can also buy Bitcoin from a Bitcoin ATM, just like you can withdraw money from a regular ATM.
Some Bitcoin ATMs even let you instantly sell bitcoin and withdraw cash. For fast and anonymous transactions, these types of crypto-currency ATMs are very useful.
Buy & Trade Crypto on PAXFUL >>ClickHere<<
The continent with the largest number of bitcoin ATMs is currently North America, followed by Europe, Asia, South America, Australia, and Africa.
How to Buy Ethereum in Ghana – Follow These Simple Steps
Here are the places in Africa to find bitcoin ATMs:
Bitcoin ATM in South Africa
As it currently has 7 Bitcoin ATMs, South Africa leads the pack by a large margin. The seven South African bitcoin ATMs are distributed across 5 cities. With 3 ATMs, Here are the locations:
Watercrest Mall, 141 Inanda Rd, Waterfall, KZN, 3610 – Buy
La Lucia Mall, 90 William Campbell Drive, Shop 232 La Lucia Mall La Lucia, Durban, 4051 – Buy/Sell
Westville mall, 35 Buckingham Terrace, Westville, 3629 – Buy
With the 2 new installations of the very latest Lamassu units, happening end of July at:
Liberty Midlands Mall, 50 Sanctuary Rd, Woodlands, Pietermaritzburg, 3201 – Buy/Sell
Hillcrest Corner, 51, 53 Old Main Rd, Hillcrest, Durban, 3650 – Buy/Sell
Most bitcoin ATMs serve only as bitcoin withdrawal networks in South Africa. Through these ATMs, you can convert your South African Rand to bitcoin. Average fees can be considered very high, ranging from 8 percent to 14 percent.
Additionally, without any KYC check, you can withdraw up to 5000 rands. Anything over 5000 rands would require an ID check that enables the bitcoin ATM to accept up to 100 million rands.
How To Buy Bitcoin In Ghana with Mobile Money Wallet
Bitcoin ATM Machines in Ghana – Where Are they located?
In South Africa, Anker is one of the leading providers of Bitcoin ATMs. The start-up for local-based cryptocurrency payments told BlockNewsAfrica that they plan to extend their ATM coverage to all 9 South African provinces.
Bitcoin ATM in Ghana
Two bitcoin ATMs are located in Ghana. In Accra, both ATMs are located in the same area. These ATMs are run by Thunder Solutions, a local IT company.
There is very little data about these ATMs, and at the time of writing, we cannot guarantee that they are still online.
Bitcoin ATM in Uganda
An option for buying bitcoin in Uganda is Bitcoin ATMs. In the capital city, Kampala, the only bitcoin ATM in Uganda is. At the Kampala Post Office, run by KIPYA Bit2Big, an indigenous blockchain company, you can locate an ATM.
Best Online IT Degree Programs With Highest Paying Salaries
Bitcoin ATM in Zimbabwean
The first bitcoin ATM was launched in Zimbabwe by Golix, a cryptocurrency exchange based in Zimbabwe.
The ATM is based in Harare, Zimbabwe's capital city. Aside from bitcoin, the ATM supports other cryptocurrencies. The only bitcoin ATM in Zimbabwe is also supported by Litecoin and Bitcoin cash.
Bitcoin ATM in Botswana
In Botswana, there is a single Bitcoin ATM. At the Airport Junction Mall in Gaborone, the ATM is located. Its proximity to the airport makes it a good place to exchange their bitcoin for the Botswana pula for traveling bitcoin users.
Bitcoin ATM in Djibouti
There is also a Bitcoin ATM in a small East African country. The ATM is located at the Moulk Appart Hotel. ATM operators have expressed plans to add more ATMs to the country in the near future.
Buy & Trade Crypto on BINANCE >>ClickHere<<
Bitcoin ATM in Kenya
The only Bitcoin ATM in Kenya is run by BitClub Network. The ATM supports withdrawals of up to 500 Kenyan shillings from Bitcoin and Litecoin and is located in Nairobi.
As it is a fiat to the crypto machine, the ATM allows you to only buy cryptocurrencies.
How To Buy Your First Cryptocurrency– (Do This Now)
Bitcoin ATM in Nigerian
The latest addition to Africa's Bitcoin ATMs is in Nigeria. There were none in West Africa's largest crypto-currency market until the beginning of 2020.
Blockstale has installed the first and only ATM in Nigeria (at the time of writing) and is based in Lagos. In Dazey Lounge and Bar, Ajah, Lagos State, the machine lets you buy bitcoin with naira.
Does south Africa have bitcoin machine
Yes, South Africa does have bitcoin atm machines located in various areas such as shopping malls. You can find out where these Bitcoin ATMs are stationed, drive there and access them.
In a few locations around Africa, there are 15 bitcoin ATM machines.
There are 15 Bitcoin ATM machines in Africa, as per the status quo. It will be exciting to see what the future holds, with ongoing development and the emergence of several ambitious start-ups on the continent and also with more locations popping up.
List Of Top IT Courses And Skills In Demand
If you enjoyed this article on bitcoin atm machines and their locations please share this article, it will go a long way for us. Also, subscribe to our newsletter, and follow us on Facebook, Twitter, Pinterest, Google News, and Instagram for more
Source: fifty7tech.com
Do Bitcoin ATMs give cash?
Some Bitcoin ATMs even let you instantly sell bitcoin and withdraw cash. For fast and anonymous transactions, these types of crypto-currency ATMs are very useful.