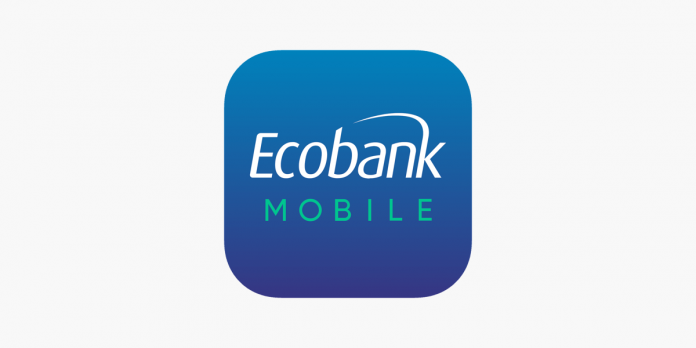 Ecobank Mobile App
Using the Ecobank Mobile App, you may send and receive money (from both international and local banks), transfer funds between mobile money accounts, make payments, and purchase airtime.
It's a sophisticated electronic wallet that sits on your phone and connects your mobile device to all of your financial activities in a rapid and secure manner.
ecobank mobile banking
Ecobank mobile app builds to transition into the world of mobile banking. To ease the pressure of coming to their premises to do daily banking service.
This fintech mobile app enables you to manage all of your money and mobile banking transactions from a single location on your phone using your smartphone.
Integration of services into a new, more user-friendly electronic wallet on your phone is achieved.
What Can You Do With Ecobank's Mobile App?
Please read the list below for some of the transactions that you may do using the Ecobank Mobile Banking App.
You have the ability to make account deposits as well as account-based payments and transactions.
loan and deposit services
How To Activate Ecobank Mobile App
Step #1: Download the app and choose "New User" to register.
Step #2: After registering, you'll get an SMS with a one-time 6-digit PIN that you must enter.
Step #3: Log in to the app using the 6-digit PIN that was provided.
Step #4: Select a new 6-digit PIN of your choice and replace the existing PIN.
Step #5: To get access to your bank account using the Ecobank app, you must first visit any Ecobank branch and complete an activation form.
How to download Ecobank mobile app
Step #1: Go to the app store on your mobile device and download the app.
 Step #2: Navigate to the AppStore or Google Play and search for Ecobank Mobile App. Once you locate the app, click Install.
Step #3: After the software has been downloaded and installed, close the app store.
Step #4: To begin using the app, choose the Ecobank Mobile icon on your mobile phone's home screen.
Step #5: To validate your mobile device, dial *770# from your registered phone number and enter a new PIN number to confirm it.
Step #6: Log in to the app and begin banking with it.
Ecobank Mobile App Features
include:
Deposit and withdraw money
Receive money Purchase airtime
Pay bills, purchase products, and services
Use the app to check your account balance
Xpress Cash
Ecobank Pay
Split Payments
Check your account information
how to register ecobank mobile banking
Here is how to get yourself registered for Ecobank mobile banking. Note that this is limited to only ecobank customers and clients, so make sure you have an active account before proceeding, and if not contact the nearest Ecobank branch.
The first step is to dial the ussd code *326# on your mobile phone, when the option is displayed to you choose option (3) to proceed to add your account number. And should be able to get it done from there
If you enjoyed this article on ecobank mobile, please share this article, it will go a long way for us. Also, subscribe to our newsletter, and follow us on Facebook, Twitter, Pinterest, Google News, and  Instagram for more
source: fifty7tech.com
Is Ecobank mobile app safe?
The ecobank mobile app is safe and secured. Been a ecobank customer I will recommend this app to anyone who want to experience mobile banking.
How does Ecobank mobile app work?
It is a simple and safe way to manage your account and conduct financial activities in a straightforward manner. The app also allows you access to inexpensive financial services and more via your mobile device, wherever you are, at any time of day or night.