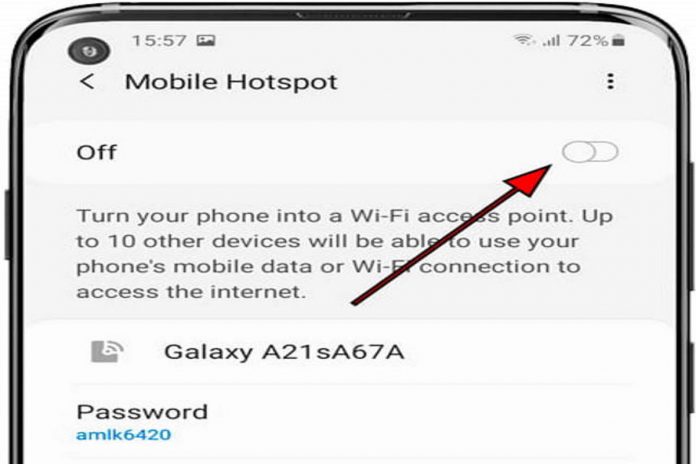 hotspot password Samsung
how to find my hotspot password on a Samsung phone. A mobile hotspot (also known as a portable hotspot) is a hotspot that moves around. While a "traditional" Wi-Fi hotspot is tethered to a certain place, you can build a mobile hotspot by connecting your laptop to the Internet using your smartphone's data connection. This is known as "tethering," and we'll talk more about it later.
When it comes to Wi-Fi hotspots, you should also be familiar with these terminologies.
what is my hotspot password Samsung?
Asking what is my hotspot password on Samsung is a good question. You looking to get the password of your hotspot so you can connect to other devices. This article gives you a guide on 7 quick steps to getting it done in no time.
Hotspot Safety / Security
One of the dangers of being online is that the very tools that help us keep track of our business and personal life may be used by hackers and identity thieves.
How To Find Your Lost Or Stolen Samsung Galaxy Watch
When looking for a public Wi-Fi hotspot, only connect your smartphone or laptop to trusted providers, such as the wireless network of a hotel or coffee shop.
Connecting to hotspots with misspellings, such as Bongo instead of Boingo, should be avoided since hackers have been known to utilize these seemingly benign names to deceive busy users who aren't paying attention.
Hackers can also spread malware (software that can harm or disable your computer) through an unsecured Wi-Fi connection, particularly if you use a file-sharing program on the same network.
how to find my hotspot password on Samsung?
Check out the procedures below to alter the default password that other devices use to connect to your Mobile Hotspot.
More On How TO
hotspot password on galaxy
Step #1:  From a Home screen, swipe up or down from the center of the display to access the app's screen.
These instructions only apply to standard mode and the default Home Screen layout.
Step #2: Navigate: Settings
Step #3: Head to Connections > Mobile Hotspot and Tethering.
Step #4: Tap Mobile Hotspot.
Step #5: Tap Configure to continue
Step #6: Tap the Password field then enter the preferred password.
Password must be at least 8 characters. make your password is unique and cannot be easily guessed
Step #7: Tap Save.
The new password must be entered on the connecting device.
On an Android phone, how can you find your mobile hotspot password?
One of the most frequent ways to turn your Android phone into an internet modem or router is to use a mobile hotspot, often known as Wi-Fi tethering. Its USB and Bluetooth cousins are understudied due to their ease of use.
How To Find My Stolen Or Lost Samsung Tablet
It's simple to use, and it's even simpler to set up. The main purpose of using a mobile hotspot is to share your phone, tablet, or computer's cellular connection.
You must safeguard the mobile hotspot with a password, no matter how lovely you are. Because you're a data philanthropist, you'll find yourself subscribing to numerous data plans in a month if it's open to everyone without restrictions.
Okay, now that you've secured it with a password, if you don't use it frequently, you might forget it. It's unnecessary to be concerned because there are simple techniques to recover your password without difficulty.
Knowing the Password to Your Android Phone's Mobile Hotspot
The following instructions will assist you in quickly locating your mobile hotspot password:
Draw down the notification window and select the cog icon. The cog icon represents the Settings.
Tap on "More" under Wireless and Networks.
Out of the list of options displayed, you'll select "Tethering & portable hotspot".
After the above selection, you'll tap "Wi-Fi hotspot settings and user management".    NB: The mobile hotspot doesn't have to be switched on to know its password.
Now, you'll click on "Setup Wi-Fi Hotspot".
A pop-up window will appear showing the SSID, Security, Password, AP Band, and Max connections. Underneath the Password option, you'll see a box indicating "Show Password". Ticking the box will make the password visible. Unticking it will make it hidden as before.
How To Install Apps On Samsung Galaxy watch In 2021
At this juncture, you shouldn't have any more problems fishing out the password to your Android phone's Wi-Fi tethering.
Go to Guidestofixit for more troubleshooting articles
If you enjoyed this article please share this article, it will go a long way for us. Also, subscribe to our newsletter, follow us on Facebook, Twitter, Pinterest, Google News, and  Instagram for more
Source: fifty7tech.com
How do I find out my mobile hotspot password?
Select Connections in the settings menu, followed by Mobile Hotspot and tethering.
To access your hotspot password, touch Mobile Hotspot, then tap password to view your hotspot password